By John Haughey | The Center Square | 9/20/2020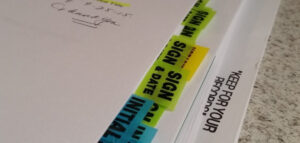 Gov. Ron DeSantis extended Florida's eviction and foreclosure moratorium until Oct. 1 last month, delaying what some fear will be a wave of foreclosures across the state once the ban is lifted.
Those fears are justified if trends documented by mortgage date firm ATTOM Data Solutions in its August 2020 U.S. Foreclosure Market Report continue into fall and 2021.
According to ATTOM, which owns RealtyTrac, Florida had the nation's second-highest foreclosure filing rate in August, with Jacksonville's foreclosure filing rate the highest for any metro area in the country.
There were 9,889 U.S. properties with foreclosure filings – default notices, scheduled auctions or bank repossessions – in August, up…Read More