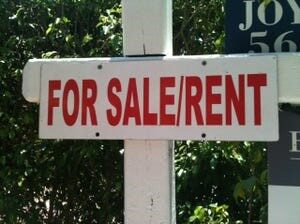 By: Kimberly Miller | Palm Beach Post
Crushing rent increases put eight Florida regions, including Palm Beach County, into the top 10 nationwide for priciest hikes since last year, leaving Sunshine State residents and businesses in a housing bind with no quick fixes.
An April review by Florida Atlantic University of 107 major real estate markets lists Fort Myers as having the top rental cost surge at 32.4% compared with the same time in 2021. Southeast Florida — Palm Beach, Broward and Miami-Dade counties — was a close runner up with a 31.7% increase.